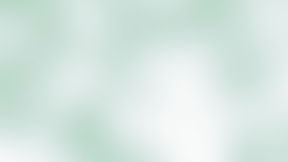 THE PARTNERSHIP
​
Healthcare workers fighting infectious diseases around the world, but particularly in demanding environments as those found in developing countries, face many issues. We believe that these issues are too complicated to be solved by a single actor, be it the best institution. A large partnership must be established to bring together at least three partners: those with a need unmet by existing solutions, those with creativity and innovative solutions, and those with the apparatus to deploy those solutions to make them available to the first group.
We thus created an alliance of field actors, academic and research institutions, and industrial companies to bring together the necessary knowledge to understand the problem and limitations of current equipment, to design solutions that are meaningful for the given context and realistic from an industrial point of view, and to conceive a deployment model that is sustainable in the long term.
ACADEMIC PARTNERS
Researchers and technology developers

EPFL
EssentialTech​ Centre
The mission of EPFL's EssentialTech Centre is to reduce poverty through essential technologies. To reach this goal, the different EssentialTech projects follow a specific product development methodology that goes from need assessment and requirement definition, through prototype and business model validation, to technology transfer and product deployment by private sector partners.
EssentialTech is in charge of the following aspects of the SmartPPE project:
Specification Establishment

System Engineering

Sustainable Business Model Development

Project Management
​

HUG
​​The Geneva University Hospitals (HUG) are host to the Centre for Emerging Viral Diseases, and have state-of-the-art diagnostic facilities, including a BSL-4D lab.

UNIGE
The University of Geneva (UNIGE) faculty of medicine has over 30 years' experience in collaborations with the Global South, especially in the field of Global Health.
FIELD PARTNERS
Prescribers, developers and users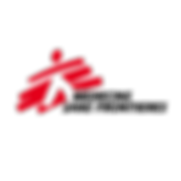 MSF
​​
Médecins Sans Frontières (MSF) is an international, independent, medical humanitarian organisation that delivers emergency aid to people affected by armed conflict, epidemics, natural disasters and exclusion from healthcare. MSF offers assistance to people based on need, irrespective of race, religion, gender or political affiliation. MSF actions are guided by medical ethics and the principles of neutrality and impartiality.
MSF takes a co-prescriber role providing expertise and know-how with an active contribution in defining the product specifications. The organisation also participates in the co-development, providing regular expertise and know-how during the project development, together with a financial contribution. MSF Swiss will provide the conditions for performing field-testing at an MSF project, and once the product is validated, it is engaged to adopt it. Finally, MSF Swiss is providing public product endorsement and participates in dissemination activities, leveraging its institutional reputation and credibility in implementing VHF emergency programs.
INDUSTRIAL PARTNERS
Manufacturers and disseminators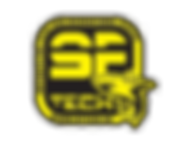 SF TECH
SF Tech possesses a long experience in the design and production of dry suits for professionnal scuba divers. This experience in the design of tailor-made solutions, for demanding environments and activities is particularly relevant for this project.